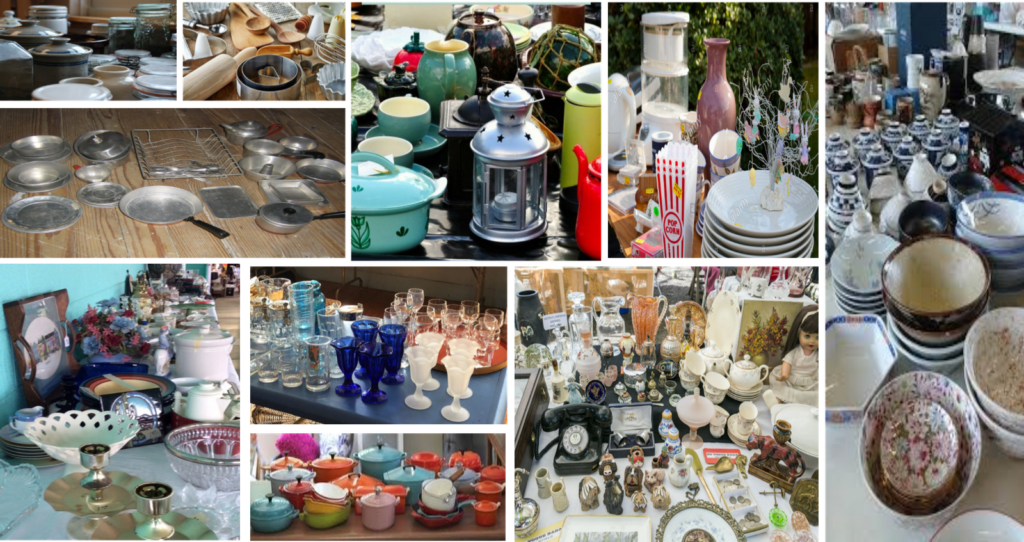 Donate your gently
used items today!
Pick up of large donations and/or multiple pieces of furniture is offered as a service to our community. Please understand that it is cost-prohibitive to pick-up a few boxes or bags, but we are happy to collect smaller items if larger items (furniture) or collections (china sets, designer wear, vintage, etc.) are being donated at the same time. Please contact us with any questions at rotaryrummagesale@gmail.com.
For pickup of large donations, please click here.
---
Please make sure all donations are either boxed or bagged
DONATION DATES, LOCATIONS,  AND TIMES
SORRY, NO DONATIONS CAN BE ACCEPTED AFTER JUNE 8, 2022
Drop-off location:  Frederick Co. Fairgrounds
Dates:         May 31 – June 9, 2022:  1pm – 8 pm
                    Sun., Jun 5, 2022:  1pm – 6pm
          NEXT COMMUNITY DROP-OFF DAY:  April 23rd, Frederick Co. Fairgrounds   9am – noon  
Please check back for update information.
 ——————————————————————————————————————————————————————————————————————————
A donation receipt is available upon request.  The Winchester Rotary Club Charitable Foundation, Inc. (Federal Tax ID# 47-2062287) is a charity recognized as tax-exempt by the IRS under Internal Revenue Code (IRC) Section 501(c)3.  The IRS requires that donors estimate the fair market value of their contributions.  No goods or services were provided to the donor by the Winchester Rotary Club Charitable Foundation, Inc. in exchange for this donation.