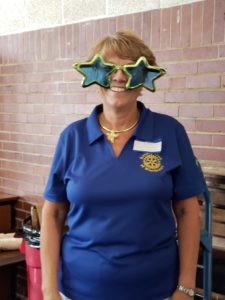 THE 2021
12TH ANNUAL
RUMMAGE SALE IS HERE!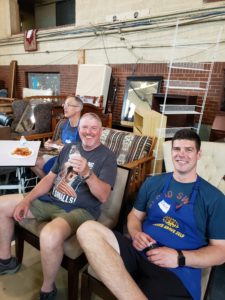 IT'S FOR A GOOD CAUSE… Giving back to the community just feels good. Be a part of something big and contribute to this event by volunteering or simply donating. No experience needed!
NEW EVENT

:

SILENT AUCTION!

THIS YEAR FOR THE FIRST TIME, WE ARE HAVING A SILENT AUCTION! IT WILL BE BOTH ONLINE (BEGINNING JUNE 1ST) AND THEN CONTINUING LIVE AT THE SALE ON SAT., JUNE 12TH UNTIL 11:30. At that time, the Auction will close and the winners contacted. Items must be paid for by 1 pm Saturday, either online or in person. If an item is not paid for, the next highest bidder will be notified as the winner. All items must be picked up by the close of the sale, Sunday, at 3 pm. Here is the link for the Silent Auction. Bid high and bid often! Remember, all proceeds go to help the Evans Home for Children with a replacement vehicle.
Community Drop-Off
WE ARE NOW TAKING DONATIONS STARTING JUNE 1ST UNTIL JUNE 10TH from noon – 8 pm at the Frederick Co. Fairgrounds. The next Community Drop-Off will happen sometime in late Summer. Check back for exact dates, times and location. For more information, contact rotaryrummagesale@gmail.com or call Jean Barch at 540-247-8402.
Volunteer today! We are in desperate need of help.
Be one of the Good Guys! Click here to sign up today.
XXXXXXXXXXXXXXXXXXXXXXXXXXXXXXXXXXXXXXXXXXXXXXXXXXXXXXXXXXXXXXXXXXXXXXXXXXXXXXXXXXXXXXXXXX
The Rummage Sale is on again this year! After a hiatus of 2 years, our famous Rummage Sale is back and bigger than ever!
The big news this year is that the Rummage Sale is being held at the Frederick Co. Fairgrounds in Clear Brook! More space, easier parking, 3 buildings full of treasures.
The dates for 2021 are Saturday, June 12th from 8 am until 3 pm, and Sunday, June13th from 10am – 3pm.
EARLY BIRDS: only $10 will get you in between 7:00 and 8:00 am for first pickings on Saturday morning. After 8 am, admittance is free. No Early Birds on Sunday.
BENEFICIARY: This year's event will benefit the Evans Home for Children. The 2 vans (1998 Ford & 1999 Chevy) that the Home uses for the children have well over 200,000 miles each. Breakdowns are common. The latest one left the staff and children stranded in Woodstock over the Christmas holidays. In a collaboration with the Stonewall District Ruritan Club, we hope to be able to buy the Home a newer 15 passenger van with the proceeds from this year's sale. Some of the local charities we have supported in the past include Blue Ridge Hospice, the Discovery Museum, Bright Futures, and the Boys & Girls Club.
**********************************************************
If you have any questions, call Jean Barch at 540-247-8402 or email rotaryrummagesale@gmail.com.
DONATIONS: Please consider cleaning out your closets, garage or attic. You can arrange for drop off or pickup by selecting the Donation button above. Or donations may be dropped off from June 1st at the Fairgrounds between noon – 8 pm every day until June 10th..
WE CAN'T ACCEPT: baby cribs, car seats, mattresses, computers, computer CRT monitors, refrigerators, dehumidifiers, outdated electronics, large desks, TV armoires, stained or dirty furniture, or any damaged items.
VOLUNTEERS: We are always in need of volunteers. Please use the Volunteer button at the top of the page to send us your information. Check out the surprise benefit from volunteering!
Service clubs, youth groups (middle school and older), sports teams, office co-workers, families, everyone can help. We have opportunities for anyone aged 10 – 100, regardless of physical limitations or abilities.
********************************************************
We thank you in advance for your donations – and helping us make a difference in our community!
Furniture
STYLISH AND AFFORDABLE FURNITURE
Toys, Toys, Toys!